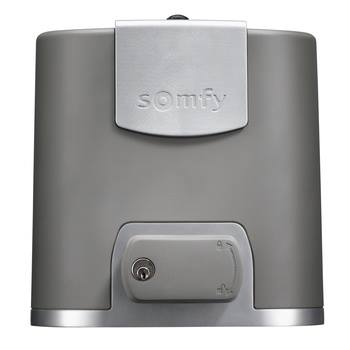 CSA proudly present you the first in Malaysia Somfy Motorised Gate with best technology and high intelligence
Swing Gate
Traditional
Quick opening
Choice of opening direction:
inwards or outwards
Compatible with slope opening
Sliding Gate
Attractive and modern
Ideal for driveways with limited space
Requires a horizontal clearance surface
Folding Gate
Most Trending and modern
Save space and suitable for narrow opeing
Requires a horizontal clearance surface


Integrated intelligence
A gate motor with radio technology adds a touch of clever innovation to your home.
From the installation of your first motorised product, you have complete control over your home.
Add a remote control or automated unit to centralise your gates with other Somfy products.

The best technology has to offer
– Somfy's motors are equipped with their exclusive technology: RTS®
– Manage all your applications through the same radio control.
– You can control what's happening without needing to move.
– Secure radio transmission for complete reliability and peace of mind.

The quality you get from an international brand
– Products designed in France in a Research & Development center that is at the forefront of innovation.
– Products tested and inspected following the most rigorous criteria to guarantee quality, performance and longevity.
– Respect of the strictest safety standards on the market.

Somfy's approved partners
– Nationwide network of Somfy approved Experts and Partners.
– Talk to your local Somfy contact to discuss your ideas for your next project.
Why should you motorise your gate?
Automate
You'll no longer need to manually operate your gates. You can open and close them without ever needing to get out of your car, park up or leave your home to let guests in.
Security
Automated gates strengthen your home's security, keeping you protected from potential break-ins.
Quicker
Make your daily routine so much quicker and easier, by controlling your side and garage doors on a single command.

Automatic obstacle detection
The motor will automatically stop the gates when it detects an obstacle in the way, protecting your family and property from harm.

Automatic closure programming
Set your gates to close automatically once you have passed through them or after a set amount of time.

Battery Back-up
Battery power lets you continue operating your automated gates, even during a power cut.

Partial opening
This opening option makes it easy to allow pedestrians or bikes through, without the need to fully open your gates.

Protection against attempted break-ins
The clever motor system detects outside force, making unwanted access to your property almost impossible

Compatible with all Somfy RTS products.