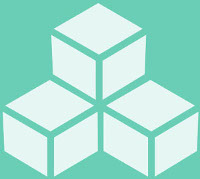 The Aluminium Story 1 – The Metal
The Aluminium Story 2 – Strong & Light
The Aluminium Story 3 – Recycling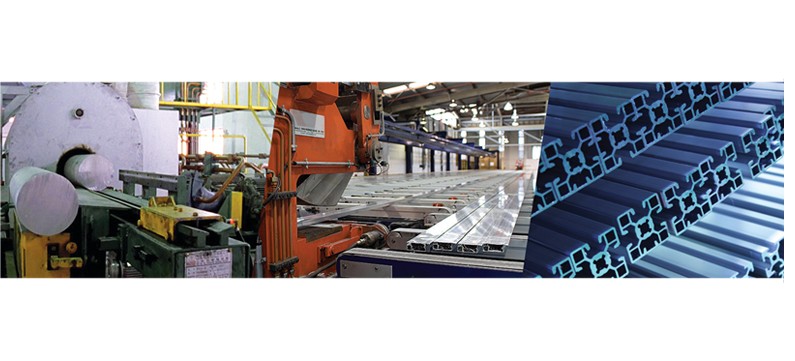 Aluminium Alloy Extrusion
It is the properties of aluminium that make it such an important and valuable material. Aluminium is an excellent conductor of electricity and heat. It can be bonded with different materials and eventually moulded and extruded into different shapes and application. Building consumers world 30% of aluminium utility.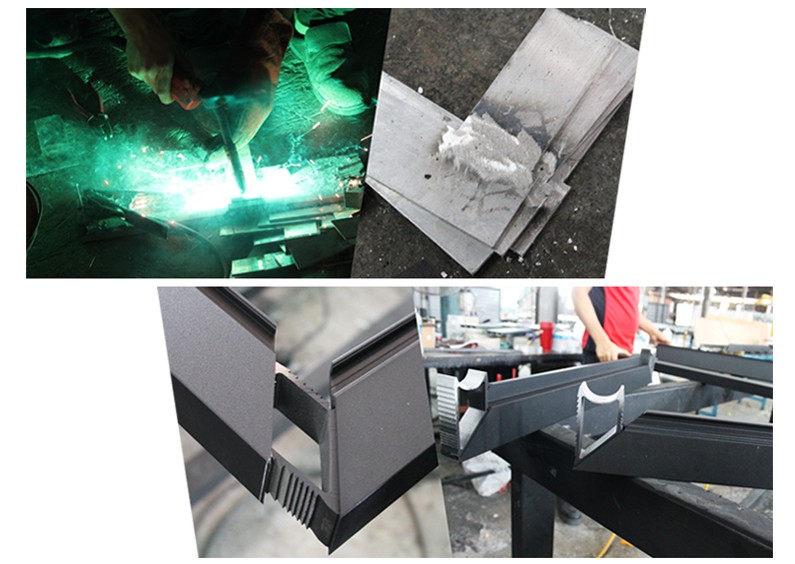 Welding vs Assembly
Welding
The biggest different is welding versus assembly. Conventional gate requires welding to fabricate the gate. Every gate made is different from another.
Assembly
Unlike welding, assembly based Ekogate™ is made from standard process. With the quality assurance in place, every gate assembled
has high quality standard.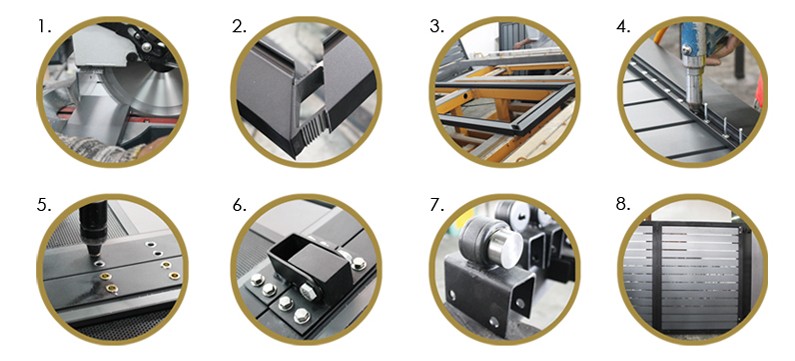 Gate Production – From 10 days to 1 hour.
Conventional gate production required at least 10 days to complete the job, from fabrication to paint finishing. Ekogate™ has changed the history by transforming gate into an assembly-based product. The steps to assembly a gate is simplified. The man hour required is approximately an hour only.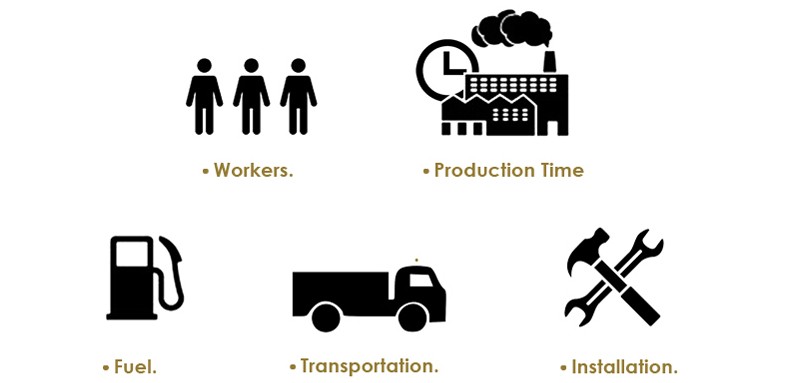 Lower Carbon Footprint
Workers
Production Time
Transportation
Fuel
Installation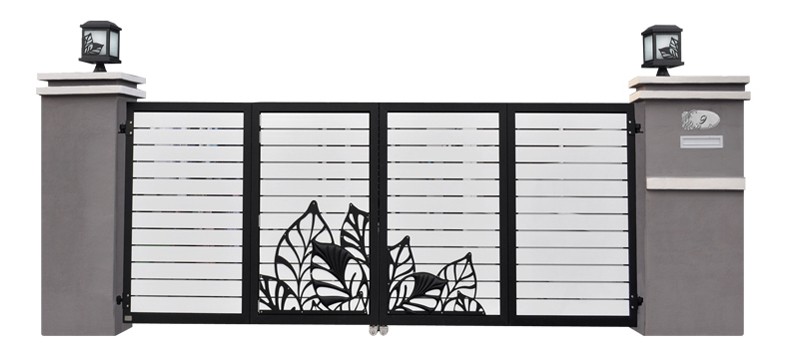 Combining Wrought Alloy & Cast Alloy
Wrought Aluminium Alloy Gate.
Assembling the extrusion wrought aluminium alloy into the rectangular shape, the base structure of a gate is built.
Cast Aluminium Alloy Design
By adding the designed cast aluminium alloy piece, the gate becomes a focus to a house. The innovative ideas of combining both making Ekogate™ the first of its kind in the world.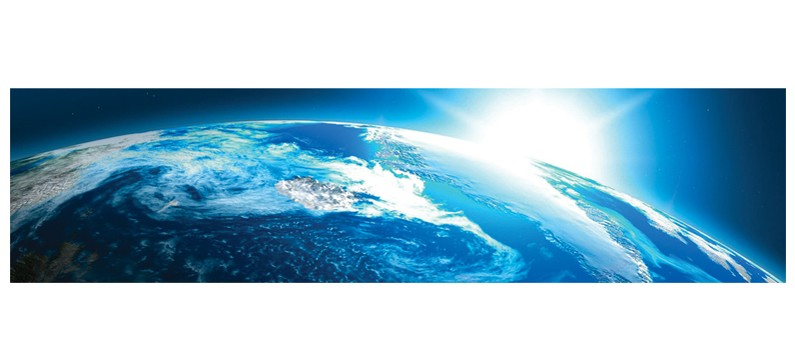 Aluminium Technology
Most of the time we didn't notice, from the building we are living, to the train we take to work, to the network that connect us, and the packaging protecting our food and drink, aluminium is roving into fabric of modern life. 1 Billion tonnes of Aluminium has been produced since 1886, and today 1/3 of them are in use.